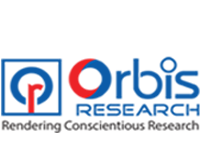 The Orbis research is a most comprehensive database of market research company. Their massive database boats authentic reports published by leading authors and publication.
Orbis highly motivated and expert in house team undertakes rigorous screening of the credentials of publishers and authors before accepting their submission.
Orbis want to migrate their web application on that cloud platform to give us minimum downtime and better quality of cloud service. We recommend them AWS EC2 and RDS system, to meet organization need, so they could find the best way to easily use on AWS. We migrate, deploy and customize web-application as well as integrate backup, and alert on the services delivered to the greater functionality.
Ideally, Orbis wanted to find who will handle complete cycle of migration process, support and monitor back end running services that would be easy for their team. Ultimately, they needed to manage web application on cloud infrastructure.
Orbis team already suffered challenges on hosting services, they faced challenges with web-application performance issues as well as mailing issue.
There is no control on hosted resources and web-application performance. Due to this reason, every week they faced downtime and web application get down the performance. They lost the business, they completely depend on web application.
Additionally, web site development team manage web application and hosted solution it self. They do not have dedicated person who manage hosted infrastructure, tune infrastructure, and monitore 24×7 as well as to maintain the performance.
We migrated web-application on AWS solution. We deployed web application on AWS EC2 with the mysql database integration on AWS RDS.
We did a great job of managing and monitoring Operation system, web application, and AWS cloud instances.
We integrated AWS CloudWatch metric on Groots Monitoring Solution. So easily Orbis team monitor performance on a single dashboard with alerting system.
BENEFITS OF MIGRATING TO CLOUD
 Increase business growth and IT infra productivity
Almost zero downtime
Security
 Scalability
GROOTS MIGRATING STRATEGIS
Migration, put it simply, is the process of transferring from hosting solution workload to AWS cloud. These workloads can be web-application, database, and mail component to use for business operation.
Keeping in mind that each business has different architecture and business needs, we offered different strategies, as follow :
STEP 1] Application Discovery :
We collect and analyze the existing configuration, usage and data behavior of server, after that we estimate the cost of aws instance and make a plan for migration accordingly.
STEP 2] Server migration service :
Make a project plan, create a AWS structure, mark the schedule, inform to customer and track incremental server data. Making easier for migration service.
STEP 3] Database migration service :
During the migration, the source database remains fully operational, hence, minimizing downtime to web application that rely on the database.
Before migration process, we crated AWS structure, in the migration process we completely take care and used aws ec2, rds, s3 and aws security.
STEP 4] Mail migration :
After migrating web application, we completely shift mail on MithiSkyConnect. MithiSkyConnect is a cloud base MAIL SOLUTION.
After that, we also migrated mail from Hosting Solution to Mithi Cloud Solution.
During this process, we focused on minimize downtime to shift web-application, database and mail accounts, with zero data loss.
"Groots helpend us increase our IT infra productivity by manage AWS service." said Orbis Co-founder. It gave us a relatively easy way to access application and backup on S3 storage. It gave us separate Groots Monitoring dashboard to watch AWS cloud health, analysis OS parameter as well as running services.